AWS Committed to Swiss Region in 2022 - ch-central-1 or eu-central-2 ?
With the recent announcement of a AWS Swiss Region physically located in Switzerland, the country known for chocolate and cheese will in the next two years be able to offer up to 3 availability zones in the next two years, along with the huge range of AWS services we are all familiar with. From what we know, the new region will be build in the east of the country where the majority of Swiss data centers are located. AWS  joins the two other Hyper-scalers: Google and Microsoft in their commitment to host customer data in Switzerland. Hear more from Yvonne Bettkober AWS Manging Director Switzerland and the inimitable Werner Vogels
Of course, having data residency here in Switzerland is already possible with AWS Outpost and soon AWS Wavelength, both of these technologies offer storage and compute on-premise, in co-locations and at the mobile operators respectively. You can find out more here about Outpost and Wavelength and how 56K.Cloud enables its customers and partners to leverage these solutions, for both 5G and IoT contexts.
We see the new region enabling both Swiss customers and international customers having a strategic customer base of traffic and data residency requirements. This builds confidence and brings benefits beyond the physical location. AWS's commitment to setup two offices in Switzerland in the past four years also demonstrates their interest to expand and give back to the economic and education in Switzerland.
Switzerland has always been famous for data centers, We all know well of the very popular MOUNT-10 and former Deltatis Data Centres in a former military bunkers deep inside the Swiss Alps
I remember visiting this locations a number of times and seeing first hand the value in "physical locations". But a huge secure complex alone isn't enough to protect your data and provide secure services to your customers. Having a solid business and global presence of connectivity, now just local is extremely important is providing global cloud SaaS based applications a platform to build on.
The 56K.Cloud team is very excited about these developments and it welcomes AWS's continued commitments  to developing its presence in Switzerland and building a new Region here. We look forward to supporting our customers in this new Region from late 2022 onwards on their journey to the cloud, but those who are more eager to get started can already consider solutions based in Frankfurt (eu-central-1) or on premise with AWS Outpost.
See below for more details on this exciting announcement: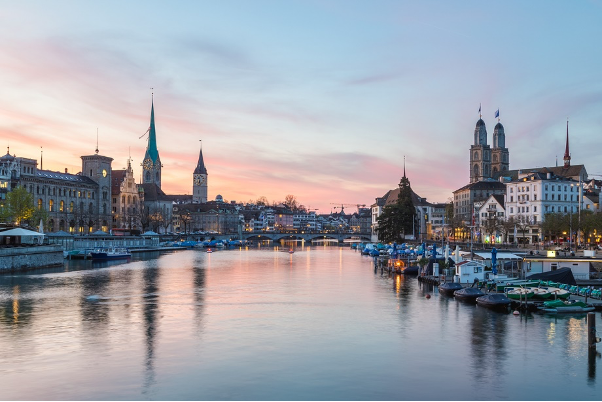 General Manager of AWS Switzerland: Yvonne Bettkober interview this morning, Monday 2nd November 2020